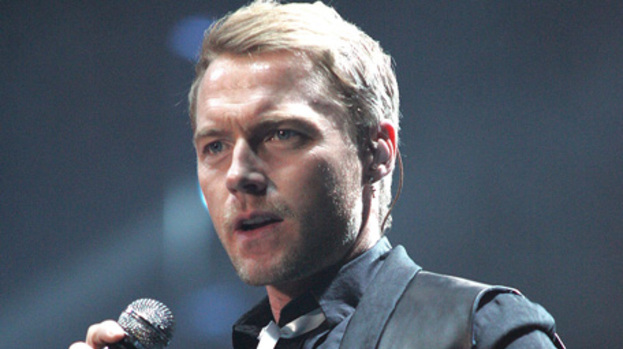 X Factor could welcome another boyband member onto its panel, after Boyzone's Ronan Keating revealed he'd love to fill Gary Barlow's shoes following the end the current series.
Gary has said he'd like to focus on his own music from next year, while Sharon Osbourne and Louis Walsh have also dropped hints that they may be leaving for pastures new too, leaving the possibility for new stars to make their mark on the massive singing competition.
And Ronan, who is a judge on the Australian version of X Factor, has very firmly thrown his hat in the ring.
"I would love to be on the panel, to replace Gary when he goes. I've learned a lot from being on the Australian show and I love working on it," Ronan admitted.
"It would be difficult to pull away from Australia because I love the country and the people – but I'd also love to be near my kids. So to do the same show here would be brilliant."
It's clearly not just Ronan who's a big fan of X Factor, because the other guys in Boyzone have also been watching this year's contest play out, and revealed who they'd like to see win.
"I love Rough Copy. I love their outfits, their enthusiasm, how they dress. I love their passion for it. Their personality really comes across and they're great! They're my finalists," Shane said.
But Keith is throwing his support behind the ladies, explaining: "Tamera and Sam are without a doubt mine. I think they're both great in their own way and they have been steadily performing well the whole way through the competition."
Mikey's favourite meanwhile has already been booted out the contest, with the singer adding: "I can't believe Hannah [Barrett] was in the bottom two.
"It's unbelievable. She's an old soul and an old soul singer - and she sings the truth. I find her very distinctive in song and in character. I'd buy her record any day."
X Factor returns this weekend at 8pm on Saturday and Sunday (November 30 and December 1), when you'll find out who has made it through to the quarter finals.
Boyzone's brand new album, BZ20, is out now
Related articles
People who read this story also read