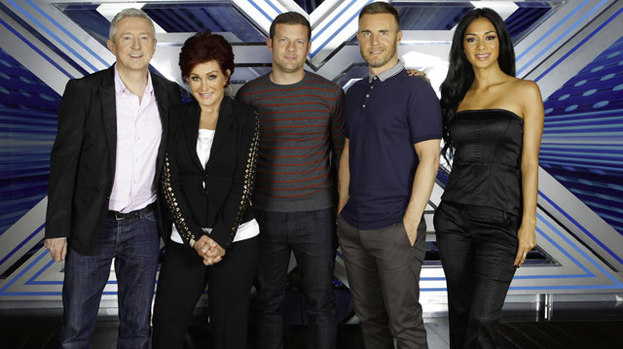 We all love our Xtra special X Factor judges, Nicole Scherzinger, Louis Walsh, Sharon Osbourne and Gary Barlow, and can't wait till they return to our screens, in their quest to unearth the next big thing.
Until then, we have discovered ten little juicy nuggets of information about the fab four to whet your appetite for the forthcoming series.
From Gary Barlow's star-studded connections, to Louis' heavy metal past: enjoy!
1) Nicole nearly became a member of The Black Eyed Peas before joining The Pussycat Dolls.
2) Gary Barlow has written songs for loads of big names including Shirley Bassey, Elton John and… American rapper T-Pain!
3) Louis Walsh became a music manager at just 15 years old with a heavy metal rock band called Time Machine.
4) She may be a faaaabulous, glamorous international star but Sharon Osbourne was originally born in Brixton, London.
5) Nicole has sold over 80 MILLION records since the beginning of her career.
6) As a manager, Louis has 29 number 1s to his name!!
7) The gorgeous Mr Barlow became an OBE last year.
8) Sharon currently has the most successful female autobiography EVER – we imagine it's a good story!
9) Louis is the only judge who hasn't joined Twitter. #sadface
10) Nicole had her own unique vocabulary on X Factor last year. All her sayings are known as 'Scherzisms' - they were so popular that even the Prime Minister was saying 'Shamazing!'
Related articles
People who read this story also read