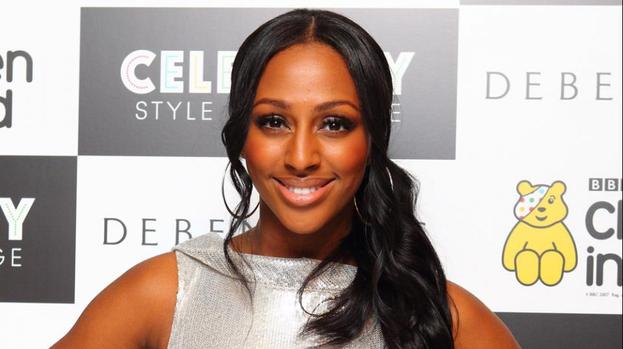 The biggest selling X Factor debut singles of all time have been revealed by the Official Charts Company ahead of tonight's final in Manchester.
Alexandra Burke's 2008 hit Hallelujah tops the list after selling 1.2million copies.
She's followed by Shayne Ward's 2005 hit That's My Goal and Matt Cardle's 2010 Biffy Clyro cover When We Collide.
Leona Lewis and Joe McElderry take position four and five on the list.
All five artists at the top of the chart won the show and secured a number one in the UK Singles Chart, but not every act to feature on the list can claim the same.
One Direction, who came third in the show, have the sixth best performing single with 781,000 sales. But the song only reached number three in the UK Singles Chart.
JLS, who came second, are seventh on the list despite coming second in the competition.
Leon Jackson, Little Mix and Olly Murs also feature.
But winning The X Factor does not guarantee commercial success. 2004 winner Steve Brookstein does not feature in the Top 10 at all.
Meanwhile, in the list of Top 10 best selling albums, Leona Lewis' debut Spirit sold 3million copies - twice as many as JLS' self-titled debut which takes position two.
Global super band One Direction, who have experienced the biggest success of all the acts internationally, come fourth with sales of 777,000.
According to The Official Charts Company, the Top Ten debut X Factor singles are:
Alexandra Burke - Hallelujah
Shayne Ward - That's My Goal
Matt Cardle - When We Collide
Leona Lewis - A Moment Like This
Joe McElderry - The Climb
One Direction - What Makes You Beautiful
JLS - Beat Again
Leon Jackson - When You Believe
Little Mix - Cannonball
Olly Murs - Please Don't Let Me Go
The Top Ten debut X Factor albums are:
Leona Lewis - Spirit
JLS - JLS
Alexandra Burke - Overcome
One Direction - Up All Night
Olly Murs - Olly Murs
G4 - G4
Rebecca Ferguson - Heaven
Shayne Ward - Shayne Ward
Journey South - Journey South
Rhydian - Rhydian
Related articles