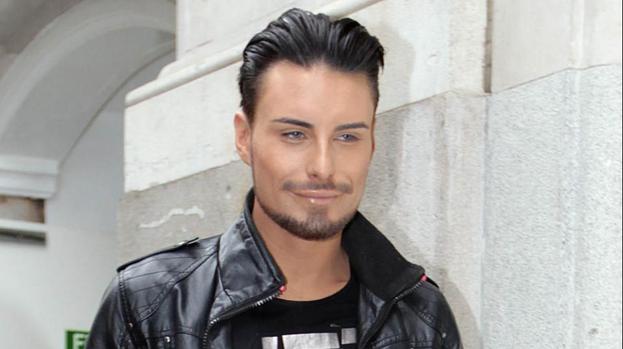 Flamboyant singer Rylan Clark has been livening up the X Factor stage over the past few weeks with his outrageous outfits and over the top performances, but his dream could soon be coming to an end as he has been tipped to be leaving the competition this weekend.
The 24-year-old Essex boy found himself in the bottom two during the first week of the Live Shows against Carolynne Poole and narrowly avoided eviction when the judges took the results to dead lock and it was revealed that he'd received more public votes than Carolynne.
The singer survived a second sing-off against Kye Sones a few weeks ago, but with even odds to be going home tomorrow night, will he be so lucky this week?
Christopher Maloney is also in danger of being sent home this week, but despite receiving abuse on Twitter, he has remained popular with the public and has yet to find himself in the bottom two.
The Liverpudlian lad was initially sent home during the Judges Houses stage of the competition when his mentor Gary Barlow failed to pick him as one of the final three to go through to the Live Shows, but in an X Factor wild card twist, Christopher was voted back into the competition.
With only five acts left, the singer thinks that he now has a good chance of winning, but with odds of 5/2 to be leaving the competition this week, has his luck finally ran out?
Tune into X Factor on STV and ITV tonight [Saturday 24] and tomorrow [Sunday 25] from 8pm to find out if Rylan and Christopher will be lucky enough to make it to next week's semi-finals.
More About Rylan Clark
Related articles
People who read this story also read