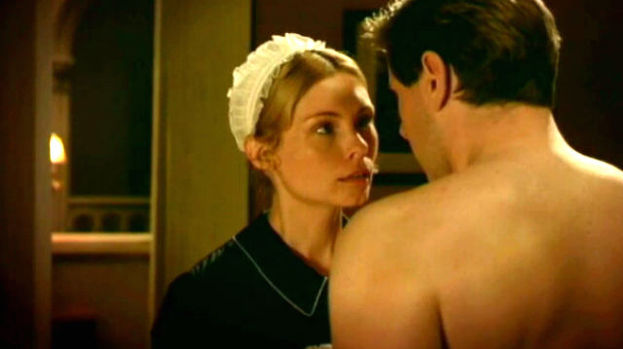 Meet Downton Abbey's Edna Braithwaite, a feisty maid played by MyAnna Buring, who has big ambitions to move up the ladder in the Crawley estate.
Last time we saw Edna she had been giving the sack after trying to make a pass at Tom Branson, as well as other inappropriate behaviour.
Edna moved into dangerous territory. But in the time she's been away, Edna hasn't been lazy; instead she's been honing her skills putting her in the perfect position to work her way into a better position.
When the position of lady's maid becomes available in Downton Abbey, Edna perfectly manoeuvres herself into the role.
The sneaky behaviour leaves Mrs Hughes and Carson appalled, as they see the girl they let go work her way into the affections of the Countess of Grantham, Cora.
And you can bet that Edna also has Tom Branson firmly pencilled into her plans too...
More About Downton Abbey
People who read this story also read