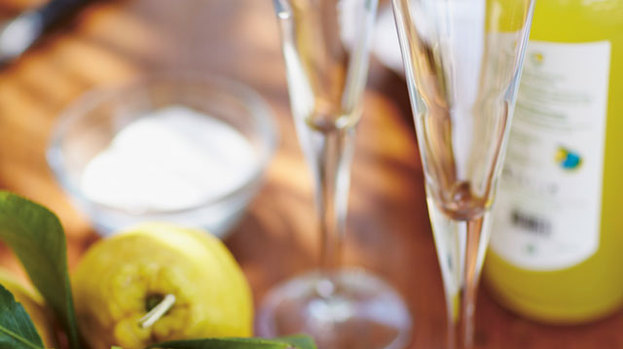 Gino D'Acampo visits the Amalfi coastline as part of Gino's Italian Escape.
The stunning area is famous for its production of lemons so when in Rome, or the Amalfi, what better than limoncello for Gino to work with?
He explained: "Limoncello in Italy is served as a digestive after a big meal but I think it is just as good in a cocktail.
"Salvatore and his family, who owned the lemon grove I recently visited, make their own limoncello and were quite adamant that once a bottle has been opened, it should be stored in the fridge and not, as so many people do, in the freezer. So go and get your opened bottle out of the freezer and make this cocktail, even if it is a Monday night.
"Then, on the orders of Salvatore, put the bottle back in the fridge!
Here's the recipe:
Serves 6
½ LEMON
2 TABLESPOONS CASTER SUGAR
6 TABLESPOONS LIMONCELLO
1 BOTTLE OF CHILLED PROSECCO
Take 6 champagne flutes and run the cut side of the lemon around the rim of each glass just to wet it a little. Put the sugar on a plate and dip the rim of each glass in it to frost the edge. Pour a tablespoon of limoncello into each glass and top up with Prosecco. Serve straight away.  
People who read this story also read