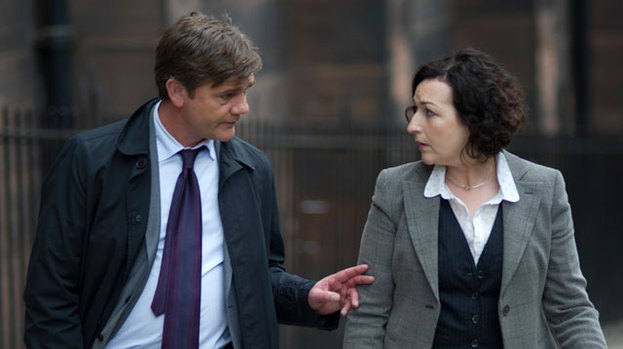 Taggart was one of the most-loved crime dramas on TV and to celebrate the 30th anniversary of the show hitting our screens, we're putting on a special programme, 30 Years of Taggart with Blythe Duff.
And you have been assisting flesh out the programme by helping us choose some favourite moments.
On September 6, Blythe Duff, aka Jackie Reid, the longest running character in the series, will be reflecting on her highlights from the series. As part of the journey, she picked out some of her favourite moments.
Are you a fan of John Michie? Long before he was bad boy Karl Munro on Corrie, John played loveable rogue Robbie Ross.
In one of Blythe's top episodes, Robbie was found in a turkey farm. Naked!
Was this the clip that got your vote? It certainly got a few nods of approval from the females in the STV office.
Another of Blythe's favourites was a clip from the very first episode of the drama, featuring Mark McManus as DCI Taggart.
30 years after STV transmitted Killer – the pilot episode for what was to become the longest running police TV drama in the world – tune in on September 6, to relive the highlights of Taggart and find out which clip came out on top.
The votes have been cast and the people have spoken. Your favourite clips have been included in the programme, and you can now watch it on the STV Player!
We are also adding six classic episodes of Taggart to the STV Player every month. Check out the rundown of the first six episodes here.
Our Taggart page on the STV Player will be updated regularly so be sure to check for new episodes. And you can keep abreast of any news from your favourite crime drama on our dedicated website.
It would be criminal to miss it!
More About Taggart
People who read this story also read