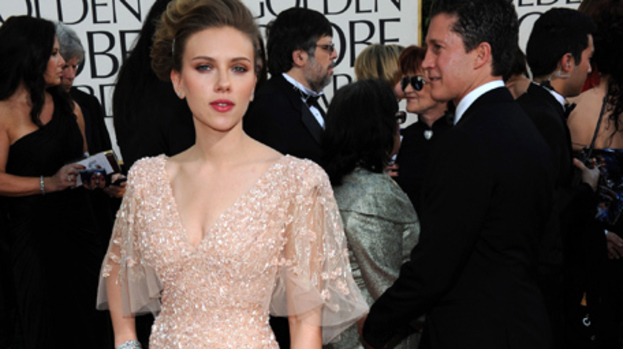 Actress Scarlett Johansson splashed the cash during a shopping trip in Glasgow this week, spending around £1,000 on clothes from Urban Outfitters.
The stunning blonde actress has been in the city shooting scenes for upcoming sci-fi movie Under The Skin, in which she plays an alien seductress who harvests men's body parts.
But during breaks in filming, the actress clearly made the most of the city's renowned shopping venues.
Browsing through the racks of clothes in the store, Scarlett eventually settled on some Minkpink items.
One onlooker told stv.tv that Scarlett, who was accompanied by bodyguards, was friendly with fellow shoppers and employees in the store and chatted away as she made her purchases, which came to around £1,000.
It's not the first time Scarlett has sampled Glasgow's amenities. When she filmed here last November, the 27-year-old beauty hit sampled city hot spots including The Berkley Suite, Nice N Sleazy and The Admiral.
Scarlett also enjoyed some of the city's fare, dining in renowned eatery Café Gandolfi, as well as trying out some Mexican dishes in west end Mexican restaurant Piñata, where she stunned local diners as she ordered chipotle king prawns and a side of guacamole.
Earlier this week, onlookers were stunned as they watched Scarlett – dressed down in a furry jacket, jeans and boots, and wearing a black wig – take a tumble on Glasgow's Jamaica Street.
But they needn't have worried because the Hollywood A-lister was simply in the middle of a stunt for Under The Skin.
Did you spot Scarlett while she was in Scotland? Send STV Entertainment an email to entertainment@stv.tv with the subject line 'Scarlett Johansson'.
Related articles