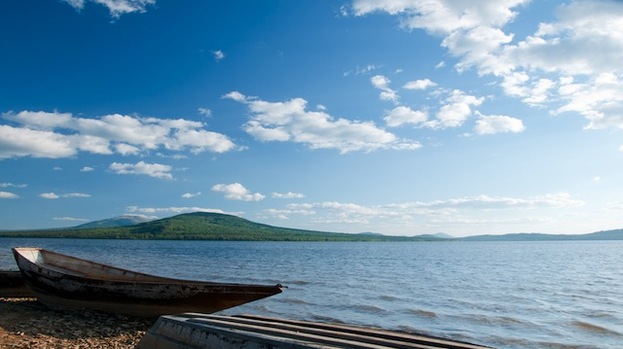 The city of Chelyabinsk is attempting to cash in on the meteor which struck the area last month in a bid to attract tourists.
The world's news media turned its eye on the area east of the Ural mountains when the 10,000 ton meteor broke up in the sky above the Russian city in February.
Debris from the meteor, and the shockwave from its explosion more than 20 miles up, led to more than 1,000 injuries as well as craters littering the landscape – including a large hole in a nearby ice-covered lake.
Tourism officials are now trying to come up with ways to use the world shaking event to boost visitor numbers to the city.
Natalia Gritsay, of the region's tourism authority, commented: "Space sent us a gift and we need to make use of it. We need our own Eiffel Tower or Statue of Liberty."
Among the ideas which have been proposed, the city's mayor has suggested that the lake which was struck be used as a diving centre for those who want to hunt for pieces of meteor rock, while the main museum in town has already set up a Meteor Day exhibit,
The Daily Telegraph reported one local tour company has having already organised two tours for Japanese visitors later this summer.
Elena Kolesnikova, the company manager, told the newspaper: "One is a two-day tour to the impact site at Chebarkul, while the other includes city sightseeing and will last longer. The price is around $800 (£530) per person, which includes a hotel."
This article is powered by Well Contented Ltd