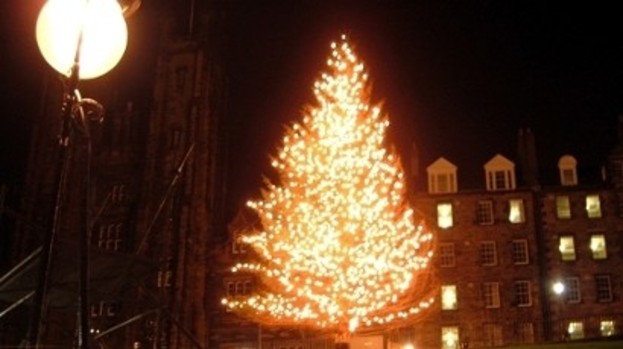 With Christmas fast approaching and Christmas markets becoming ever more popular, Thomas Cook have released a list of a number of different markets around Europe offering festive fun, warming goodies and stocking fillers.
Germany is home to some of the world's most famous Christmas Markets and anyone looking to catch some Christmas cheer from one of these traditional markets may want to enjoy cheap holiday deals to Düsseldorf.
Situated in West Germany, Düsseldorf is one of the top places to visit for a classy and classic Christmas Market. You can find pockets of towns and cities all along the Rhine River and Moselle valleys which provide the idyllic setting for a Christmas Market break. One relatively small market, Worms, is located on the Rhine and claims to be a 'living Nativity scene.'
The majority of the German markets run from the middle or late November until the end of December.
Germany is not the only hotspot in Europe for Christmas markets and Italy is fast becoming a go-to-destination for festive fun too. Whilst the markets are typically smaller than their German rivals, no expense is spared for elaborate crib displays, nativity scenes and decorations. In Italy the famous Christmas Market of Trentino features 68 wooden huts and is now in its twentieth year.
Keeping with tradition, the market sells a number of Christmas must-haves, local produce and gourmet specialities. In addition to this, holidaymakers can enjoy local entertainment and watch the magical Christmas town come alive.
Another popular holiday destination that comes to life during the Christmas season is Barcelona. Whilst the Spanish city might not seem like the most obvious choice, the huge Barcelona Christmas Market has over 30 stalls selling handcrafted goods, gifts and decorations.
Musical parades, 30 miles of Christmas lights and an endless choice of traditional Christmas bread makes the Spanish Christmas market perfect for those looking for that festive feeling.
If you're looking for something a little off the beaten track, then Tallin in Estonia could be the perfect place to enjoy a Christmas market break. The medieval town square has been celebrating Christmas with this market for hundreds of years and the Estonian capital is said to be the site of the world's first Christmas tree, dating back to 1441.
This article is powered by Well Contented Ltd