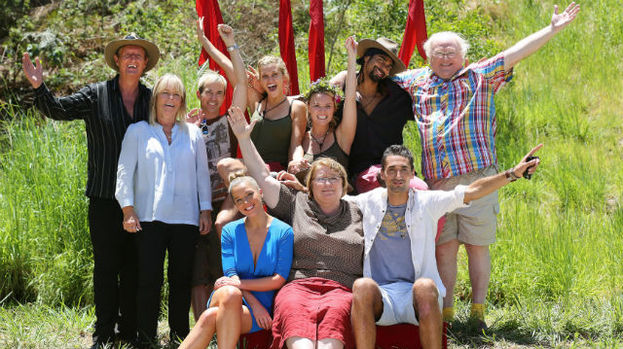 Fans of I'm a Celebrity... Get Me Out of Here! will have noticed that almost every celeb to leave the jungle couldn't help but sing the praises of their fellow camp mates. And it seems that their love for each other wasn't just confined to the jungle.
On tonight's I'm a Celebrity... Get Me Out of Here! Coming Out special, Jungle Queen Charlie Brooks made an enthusiastic speech in praise of her fellow celebs.
She said: "What an amazing journey weave all been on, we'll never forget it, ever, everyone's a winner to me.
"Ashley [Roberts], you're amazing. David [Haye], you're my king. Everybody contributed in their own way and I'm thinner, yay!
"Cheers everyone and let's have a party!"
Limahl then took to the stage to sing - you've guessed it - Too Shy, but with the lyrics changed to be about Charlie.
But even now, after leaving Australia and the jungle camp behind, the celebs are still expressing their love for each other.
Boxer David Haye sent a tweet to all of his fellow celebs today - except Brian Conley - saying: "Missing the banter with my jungle family".
Nadine Dorries replied: "Me too :( Miss you all. Xx"
While Colin Baker wrote: "I'm half way through dress rehearsal of panto - wishing you were here to keep me awake"
Limahl replied: "missing u too Colin, yes keeping awake/jetlag is indeed tricky ;-)"
Hugo Taylor wrote: "I am missing the piranha cockroaches!"
Even often-harsh Eric Bristow wrote: "12 great people in the jungle and fantastic memories , we need my fire in this weather ha ha".
You can re-live all the action from I'm a Celebrity... Get Me Out of Here! 2012 on our dedicated website.
Related articles
People who read this story also read