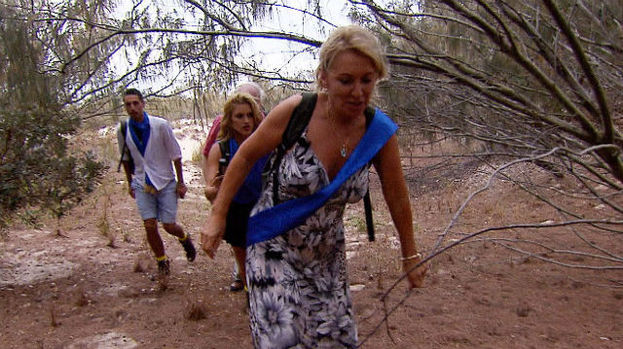 Now the camps have merged, it didn't take the celebrities long to telling tales on their camp mates.
Hugo confessed to David that he "nearly blew his lid at Nadine' the previous night.
He continued: "Nadine, she started barking at me when we were cooking.
"She was cooking what we had. She was f*cking it up in the most major way, just destroying these birds.
"She won the trial so it's fine, she can cook the way she wants. She just went 'no' and snapped at me. I hate being shouted at by anybody, especially when I'm tired and hungry.
"I literally had to bite my lips so hard. Now any words that come out of her mouth are infuriating."
He added: "She very much a play by the rules type person."
Later David confessed in the Bush Telegraph, "I'll take it on board what Hugo said abut Nadine but I won't judge her on that, that's his personal beef with her.
"He may have said or done something that rubbed her up the wrong way. The only thing I can do is give her the benefit of the doubt. I'll form my own opinions on the experiences I have with each individual.
The two "daddies" of the camp, Brian and Eric, formed an immediate bond, with Brian referring to them as the 'elder statesmen.'
As they talked about their respective camps, Eric said: "Hugo…Funny name. He does get upset when things go wrong; cries, throws tantrums. A spoilt little boy."
People who read this story also read