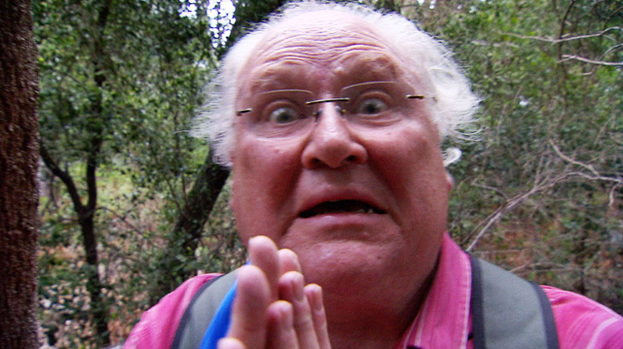 I'm a Celebrity's Snake Rock team may have spent their first night on snake infested Stradbrook Island, but moving into their full-time base camp wasn't much of an improvement.
Without hammocks, fresh water or a comfortable toilet, Nadine Dorries, Colin Baker, Eric Bristow, Hugo Taylor and Ashley Roberts will be living as close to nature as it is possible to get.
Moving in to camp, the team couldn't believe their situation. Conservative MP Nadine said: "Where do the beds go? I thought we were up off the ground. I thought there were hammocks?"
No such luck for these campers. To survive in camp they will have to distil their own water, collect fire wood and empty the toilet bucket each day.
Natural leader Nadine was more than happy to take charge. She said: "You know what we should do? We want to divide ourselves up into wood monitors, water monitors and emptying the dunny monitors.
But even she couldn't keep up her enthusiasm, admitting: "I'm feeling worn out!"
Over at Croc Creek, however, things were going much better. A triumphant David Haye arrived first from his Bushtucker Trial and set about making a fire.
When teammates Helen Flanagan, Brian Conley, Charlie Brooks and Linda Robson then arrived, the place was rather cosy for them.
Of course, they only had one thing on their minds: How had he got on at the trial?
Confident David replied, "How do you think I did?"
And with that, the team tucked into their victory meal: wallaby shanks, mushrooms, beetroot and dragon fruit. Well, all except Corrie star Helen Flanagan, who had expected the meat to come pre-cooked.
Has she ever seen the show?
Related articles
People who read this story also read