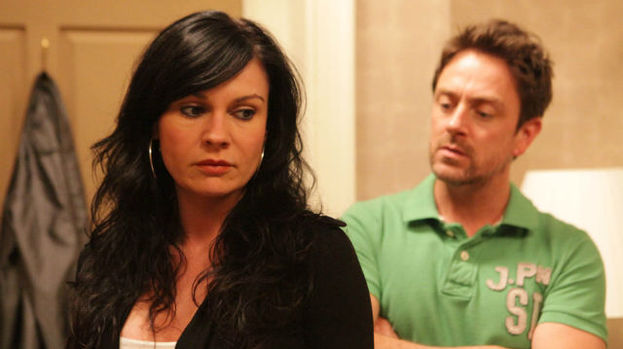 Chas and Cameron have been playing with fire in recent months, and tonight it looks like Chas may get her heart broken when Cameron reveals that he is unsure about leaving Debbie.
Things kick off when Debbie gets home from the hospital and Andy starts asking questions about how she fell. Later, Debbie wants to know why Cain's accusations riled her boyfriend so much.
Feeling guilty, Cameron gets angry with Debbie for not trusting him and storms out to see Chas, and Chas is furious with him and tells him to leave her alone.
Is this the end of the pair's affair? Probably not…
Meanwhile, Laurel tells Marlon about Ashley being homeless and he offers to help look for him. Will they find Ashley or will their search prove fruitless?
Elsewhere in the village, Gennie is disgusted when Chas tells her about the plans her and Cameron had to run away together while Charity tries to get the loan sharks off Lisa's back.
Don't miss Emmerdale on STV tonight at 7pm.
MORE FROM THE VILLAGE
People who read this story also read