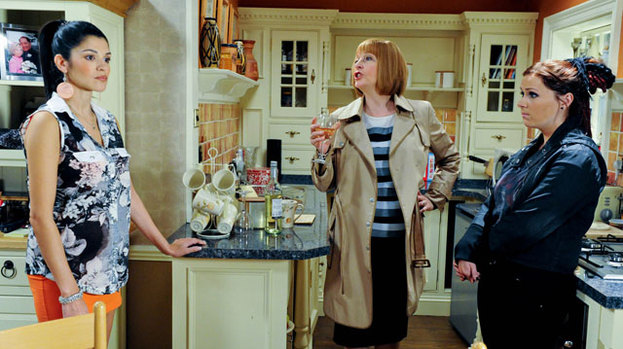 Alicia has been on tenterhooks since assaulting Val, and things go from bad to worse tonight when it looks like she might be facing a jail sentence.
Things kick off when Amy and Val head to the police station so that Val can retract her statement, but when she gets there the police tell her that it's too late as Alicia has already pleaded guilty.
In shock, Alicia loses her temper, leaving Val feeling guilty, and when Alicia later confides in David, he advises her to speak to Justin about the possibility of her going to jail.
Meanwhile, Cain agrees to pay Zak a visit and loses his temper when Zak shows no emotion.
Shouting at his dad, Zak eventually breaks down in tears and walks out, leaving Cain dumbfounded.
Elsewhere in the village, Ashley is struggling to make ends meet while Debbie is shocked that Charity isn't against having another baby.
Don't miss Emmerdale on STV tonight at 7pm.
MORE FROM EMMERDALE
People who read this story also read