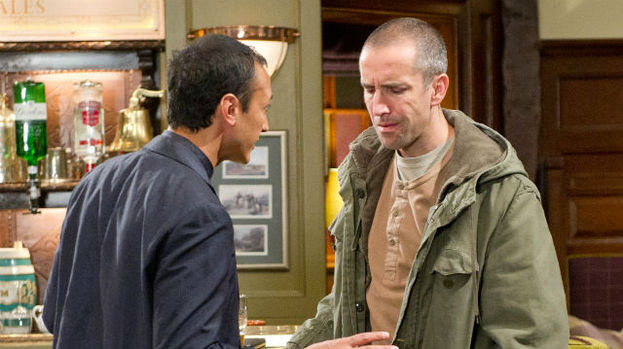 Sorry, this video is no longer available.
Videos on stv.tv are available for a limited time after first uploaded.
Charity is determined to make Sam see sense over Jai, and when she manages to catch Jai's intentions on camera, Sam is left devastated.
Sam is still determined to find Rachel, however, but with Samson upset at having to leave and his family putting pressure on him, will Sam give up the ghost and stay in the village?
Meanwhile, Pete is left shocked when James lies to Charlotte about the deal, telling her that Moira is interested, and as James later flirts with Charlotte in the pub, Cain wonders if he was wrong about James having feelings for Moira.**
When Moira later confides in Vanessa that she has history with James, Vanessa tells her that she shouldn't lose out on a good deal over it, giving Moira food for thought.
Is James about to get what he wants?
Elsewhere in the village, Leyla is concerned about Priya's reluctance to eat anything.
Will she be able to talk any sense into her?
Catch Emmerdale on STV all this week from 7pm.
Missed an episode? Catch up now on the STV Player or check out our dedicated Emmerdale site for all the latest news, gossip, videos and spoilers from the rural soap.
Related articles
People who read this story also read