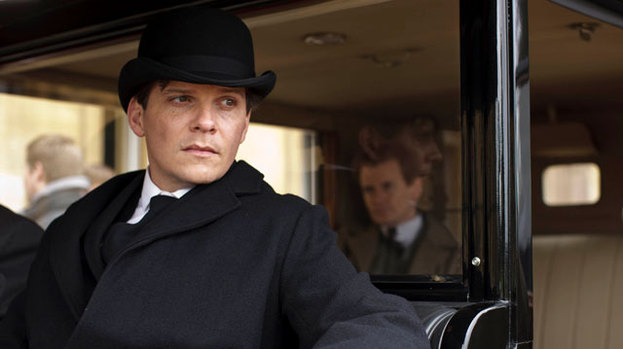 Meet Mr Green, the valet for Viscount Gillingham in the fourth series of Downton Abbey, played by Nigel Harman.
Mr Green comes into the series when Viscount Gillingham, an old friend of Lady Mary's, comes to visit during a family party at the estate.
Mr Green immediately runs downstairs to meet and greet the other downstairs staff when he arrives at Downton.
Very much a social creature, he loves having a good time – but doesn't always love completing his work, quite so much.
But despite shirking his responsibilities from time to time, Green is so charming he simply gets away with it.
If Lord Gillingham and Lady Mary become an item, as is being suggested, could Mr Green be around for more than just a few nights?
Related articles
People who read this story also read