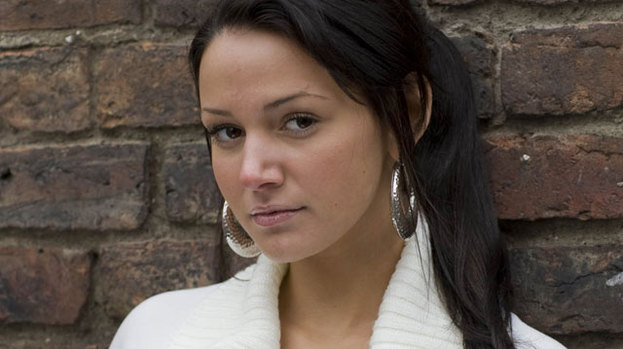 Actress Michelle Keegan has revealed how lucky she feels to be starring in Coronation Street.

Michelle, who plays Tina McIntyre in the soap, worked in a shop and as a check-in agent at Manchester airport before landing the role in 2007, and it was a dream come true for the stunning 25-year-old, as becoming an actress was always something she wanted to do.

Speaking on Lorraine, she said: ''I've always wanted to be an actress but I didn't know how to do it, and I know there's loads of people out there that do the same thing, and I always thought you had to start at a young age as an actor.
"I started at 19/20, and I got the job a few months after I started acting. I'm just really lucky - the right place at the right time.

''I'm still star-struck by most of them [the Coronation Street cast] as well. It's really weird because I grew up watching Corrie and I still have to pinch myself that I'm actually still there.''

Stunning Michelle, who split from The Wanted's Max George earlier this year, also revealed her delight at her Best Actress nomination for the upcoming TV Choice Awards.

''I didn't expect it at all and it's weird because I came in as a new actress," she explained. "Corrie's my first job, so in a way I feel like I've been accepted [now] that I've been nominated for an acting award.''
Michelle cab be seen in Coronation Street on STV and ITV at 7.30pm and 8.30pm on Mondays and Fridays and at 8.30pm on Thursdays.
People who read this story also read