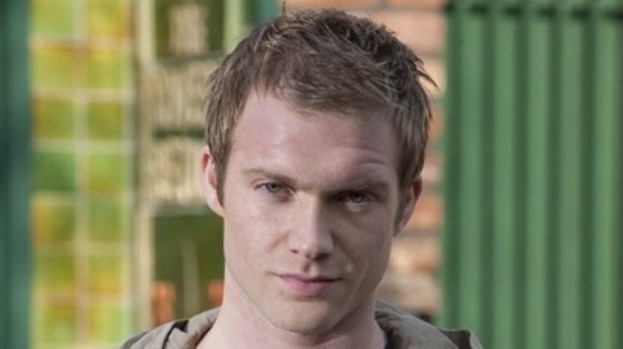 Tommy Duckworth always tries to do the right thing by his best mate Tyrone Dobbs, but it looks like he might have made a big mistake when he convinces Tyrone's estranged girlfriend Kirsty Soames to return to the cobbles.
Unbeknown to Tommy, Kirsty has been beating Tyrone up, and when his girlfriend Tina tells him what's been going on and Tyrone then turns up with a burnt hand, all hell breaks loose!
Speaking to All About Soap about Kirsty's return, Chris Fountain, who plays Tommy, revealed: "Tommy went out of his way to find Kirsty and bring her back to the street, and he's left questioning whether he did the right thing.
"Initially, he's annoyed with Tina for not telling him sooner, but then Tommy realises she was just being loyal to Tyrone."
When Tommy sees Tyrone's hand he instantly assumes that Kirsty has burnt him, and when Kirsty then starts having a tantrum and accusing her boyfriend of fancying Tina, Tommy lets rip at her and she doesn't take it very well when he reveals that he knows what's been going on!
"She's humiliated and furious that Tommy knows about her violent behaviour," explained Chris. "Tina's angry with Tommy for spilling the beans and Tyrone's furious with Tina for betraying his confidence, so no-one is very happy.
"Tommy and Tyrone have a big falling-out, and that kick-starts all the drama that follows…"
So will Tommy and Tyrone be able to repair their friendship or has Kirsty managed to drive a wedge between them for good? Chris reckons they will be pals again in the future, even with Kirsty trying to keep them apart.
"I think at some point Kirsty's violence will become public knowledge, and then Tommy will need to be there for Tyrone," said Chris. "Tommy's got a good heart, after all, so I think he'll understand why Tyrone has treated him the way he has."
MORE FROM THE COBBLES