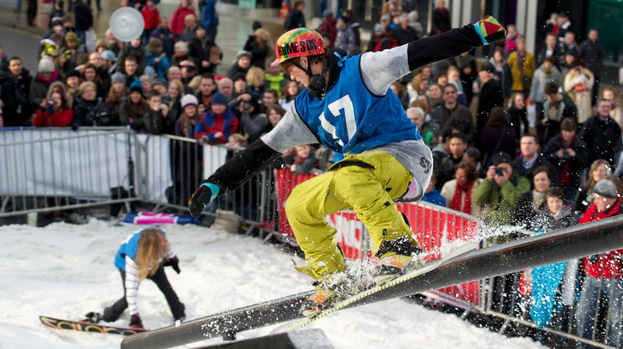 Couched Off The Coach features a whole load of great sports and other activities – 18 in total!
There's everything from swimming to salsa, from mountain biking to judo, from golf to field archery.
But what if none of those are to your liking?
Fret not – there are plenty of other activities that you can get stuck into.
Even better, in Scotland there's suggestions and advice you can get from organisations interested in getting you off the couch, and making you more active.
Before it gets to winter, sailing or canoeing could provide a great way of becoming active while taking in some of our marvellous scenery. (Check out the Sail Scotland website for lots of information.)
Then – once it gets chillier – how about snowsports? There's a healthy scene for the likes of skiing and snowboarding in this country – with plenty of tourists flocking to the ski areas in the Cairngorms or the west highlands.
Some of the best suggestions will be those closest to you and therefore easiest to participate in – go to our 'In Your Area' section for further information on that.
If you're after something very different, you could always try getting involved in Highland Games! After all, how better to impress your friends (and potential partners) than by tossing the caber (though you might want to start with something a bit less ambitious)...
There's lots of great suggestions available online. Find some of them in the websites below.
And here's a great video asking: "What is the single best thing we can do for our health?"