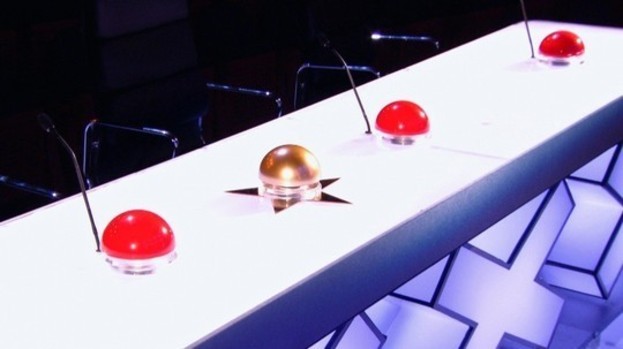 Sorry, this video is no longer available.
Videos on stv.tv are available for a limited time after first uploaded.
Britain's Got Talent has returned to our screens with a bang and as well as a host of brilliant and brilliantly bonkers acts taking to the stage, there's also the exciting Golden Buzzer element to the show.
Ladies and gentleman: yes, we love the Golden Buzzer, but just in case you're not sure of what it actually does, let us explain.
The Golden Buzzer was introduced in 2014 and it gives the judges the chance to send one act, and one act only, each automatically through to the live semi-finals.
Ant and Dec have also been given the chance to use the Golden Buzzer.
With such a wealth of talent to choose from, the judges had to carefully consider when to press, with some pickier than others.
Simon Cowell spoke about his fellow panellists Golden acts last year and it seems he wasn't too happy with Mr Walliams choice.
He said: "Alesha's I liked, Amanda's I got. Ant and Dec - I wasn't there, my one was great and David's one was a complete joke. I mean, seriously, a total joke."
On show one of BGT 2015, we saw Simon press his Golden Buzzer for singer Calum Scott.
It was an emotional moment, as prior to Calum taking to the stage, his sister, Jade, had auditioned but failed to get through to the next round.
When Calum launched into a rendition of Robyn's Dancing on My Own, the judges smiles said it all and when Simon reached for that Golden Buzzer, it was a magical moment. You can watch Calum's full performance in the video player above.
Who will the rest of the judges choose as their acts? We can't wait to find out.
Britain's Got Talent is on STV, 8pm on Saturday nights.
Related articles