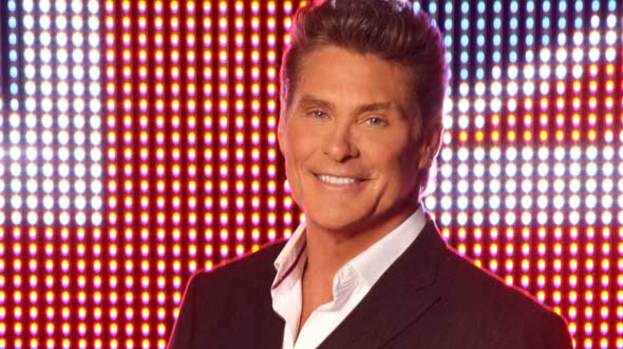 More weird and wonderful acts are given their moment to shine as we move into week two of the BGT auditions however, it seems our adopted American is still not quite up to pace as he continues to struggle with regional accents.
In this week's show, judges Amanda Holden, Michael McIntyre and David Hasselhoff visit Manchester, Birmingham and Glasgow.
David made his mistake after confusing contestant Margaret's job as a lollipop lady. After having to ask what the profession was, he then said: "Oh, and you give them lollipops?"
One faux pas from our Baywatch star is forgivable but when David continues to struggle with the local dialects, Amanda steps in as interpreter.
Linda and her dog were one such act to fall foul to the Hoff's hearing as the actor struggles to understand the dog's name.
Linda introduces herself by saying "my name's Linda and this is Fenn" to which David replies "Linda and Ned."
Unaware, the Hoff continues by asking how old Ned is and the patient Linda replies by correcting the name to Fenn.
However, it seems the subtle hints are not getting through so "top dog" judge Amanda steps in to correct the American.
The struggles continue when Glasgow contestant James introduces himself to the hunky Hoff.
James said: "I'm from Glasgow, from a place called Weymss Bay, across from the Cowal Peninsula."
David looks confused and replies: "I have no idea what you're saying to me, but it sounds great."
HASSLED-HOFF: