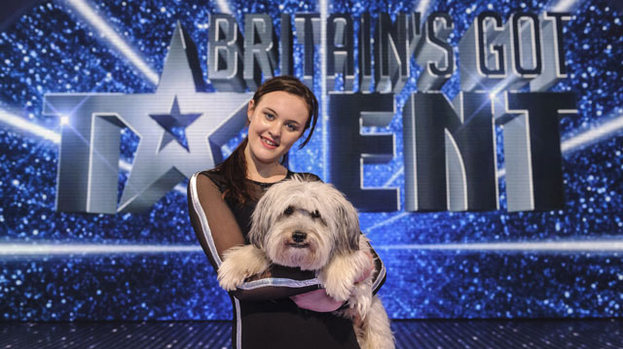 The winners from last year's BGT were back – and gave another stunning performance to remind us why they walked away with the competition, this time to Michael Jackson's Thriller!
The dog trick act won over viewers thanks to the amazing skills of trainer Ashleigh Butler – and the superb skills of Pudsey, of course.
Since their win this time last year, the pair have starred in many television programmes including Top Dog Model for ITV2 and Who Let the Dogs Out and About? for CBBC.
They performed to Michael Jackson's Thriller, doing an amazing zombie dance – with Pudsey pulling off some amazing moves as Ashleigh became a member of the undead.
How was it to return? Ashleigh said: "Weird, scary! But it was great to be back?
Next up is Pudsey: The Movie, produced by Simon Cowell, coming out this Christmas!
Simon Cowell said during their first time on the show: "Pudsey is one of the best dancing dogs I've ever seen."
Earlier this month the Britain's Got Talent winners were rubbing shoulders with Hollywood A-listers at the Cannes Film Festival.
People who read this story also read